When the dog days of summer have New Yorkers fighting to occupy any sliver of shade, we often advise our sellers to pause from launching new listings until everyone is back from their vacations and we can stop speaking in celcius just to make the weather seem cooler than it is.

But for those who dare to step outside, this just might be the optimal time to discover (and acquire!) one of the most rare and coveted features in NYC real estate. Sometimes referred to as "a view without a room", we are talking about

PRIVATE OUTDOOR SPACE.
---
HOW RARE IS IT?
It is estimated that less that 10% of residential units in the city have some sort of habitable private outdoor space.

Can you imagine how few of those might be on the market at any given moment?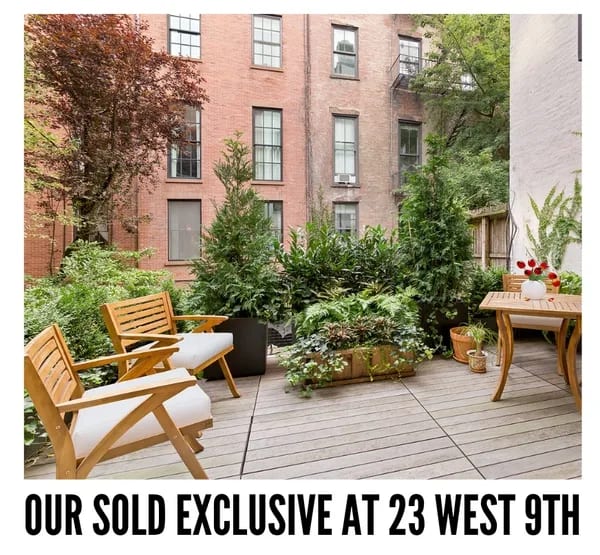 WHAT IS THAT BREATH OF FRESH AIR WORTH?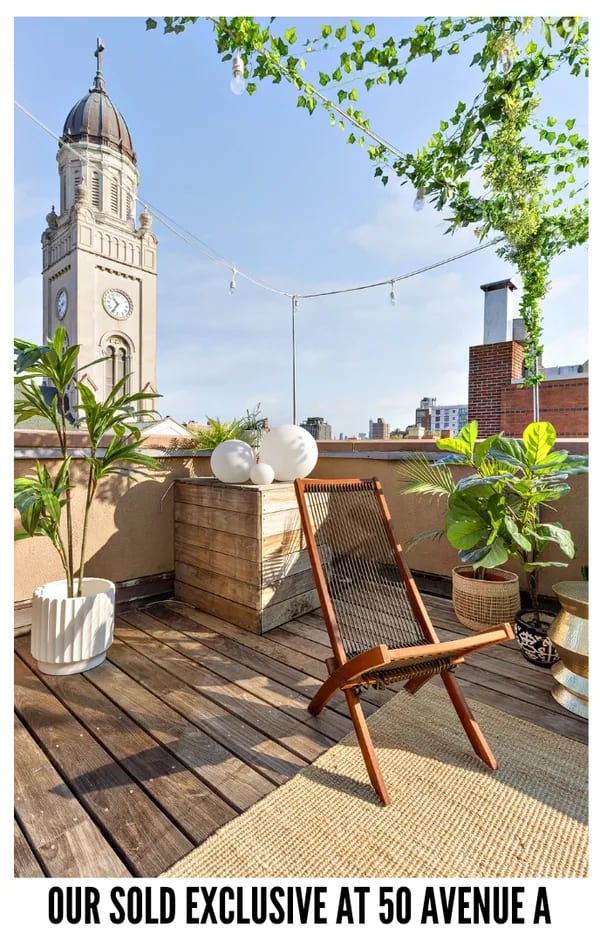 The rule of thumb used by brokers and appraisers for years for years was that each 12 x 12 segment of precious exterior space should be valued at 50% of the price per square foot of the interior.

That calculation was then adjusted for degrees of usability and general fabulousness. This valuation made sense in many cases, because you couldn't use the space all year round.
But after covid lockdown that all changed and years later, outdoor spaces - from itty bitty balconies to gargantuan gardens - are finally being valued for the rare commodities that they are.
HOW MUCH ARE NEW YORKERS WILLING TO PAY?
A Brick Underground report compared sales from July 2018-November 2019 (pre-lockdown) to July 2020-November 2021. Only apartments with private outdoor space connected to the unit were considered; townhouses were excluded from the report.

For the post-lockdown period (beginning July 2020 when in-person showings were allowed to resume), the median sales price for a Manhattan apartment with outdoor space was $1,495,000 - 39% higher than an apartment without outdoor space ($1,075,000), which is an increase of 4% over the pre-Covid pricing.
ONE OF OUR ALL TIME FAVORITES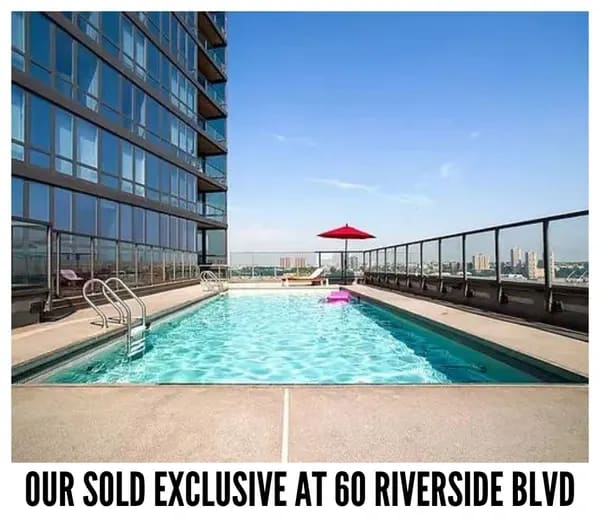 This Upper West Side home had 2 levels, 6 bedrooms, and a full size private swimming pool. The buyers came because their teenage son found it online, and rumor has it they allowed the kids to let the pool freeze over in the winter to ice skate on it. It sold for a cool $14 million.
Newest Garden on the Block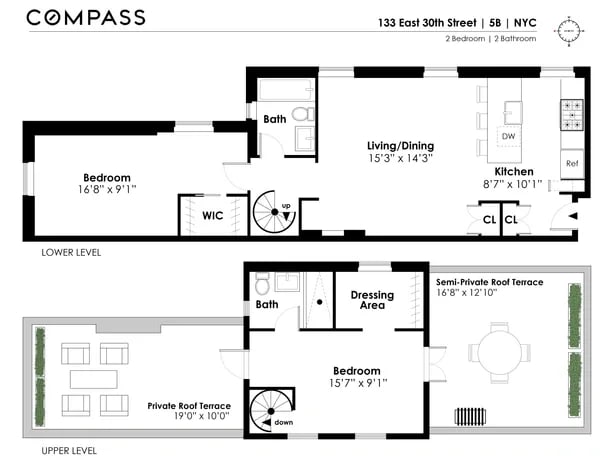 This weekend we are launching a 2 bedroom duplex graced by an epic terrace (pictured far above) containing a veggie garden and BBQ - with a cool Sunday lemonade stand. It's less than a 10 minute walk from another favorite NYC outdoor space – Madison Square Park.

Currently in Gramercy, there currently only 15 apartments on the market with outdoor space under $3m – out of 104 total listings.
When life gives you P.O.S., make lemonade! 🍋